Posted on Friday, July 31st, 2020 · Leave a comment
In this expansive and poetic branded content film for Eli Lilly, Hornet director Yves Geleyn draws a parallel between the connection of the solar system and the importance of medical sequencing in cancer treatment.
The film, a strategic mix of CG and 2D animation, was commissioned by Area 23 agency along with a short documentary for CYRAMZA®, a prescription cancer treatment.
Yves Geleyn: "The idea was to create a poetic metaphor to illustrate the very complex topic and the importance of sequencing in gastric cancer. The main theme of the story was how a little interference can synchronize an entire universe and vice versa, how gradual changes can have a big impact on the big picture.
"For me, technology is always there to serve history. CGI was used to create a cinematic feel to make our world feel as expansive as possible, and 2D animation helped create a vivid painterly look for the characters, a technique that helped make our characters organic and even felt a little fragile.
"With real CG lighting, rich matte paintings, and continuously painted textures, we were able to elegantly combine these techniques to create a rich and unique world."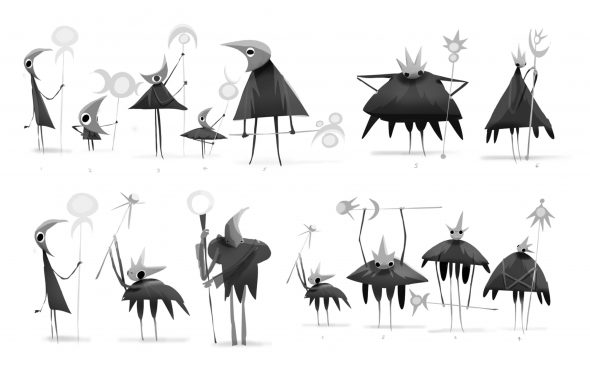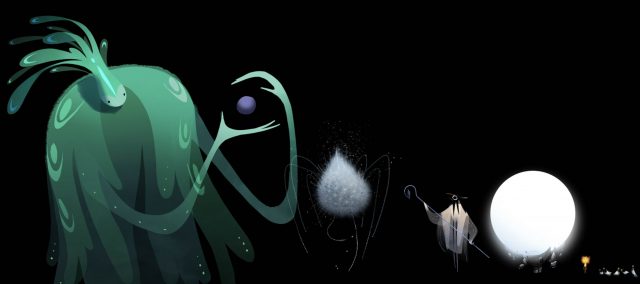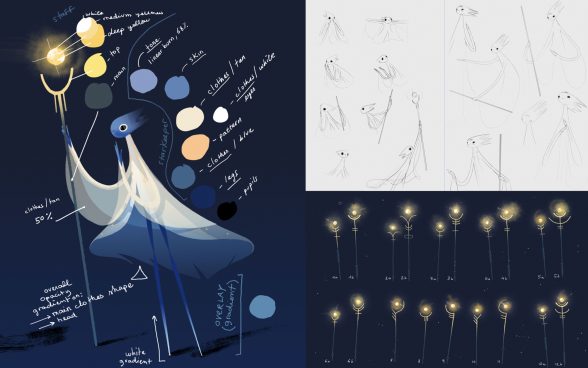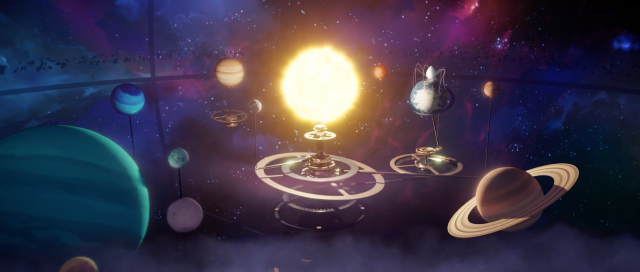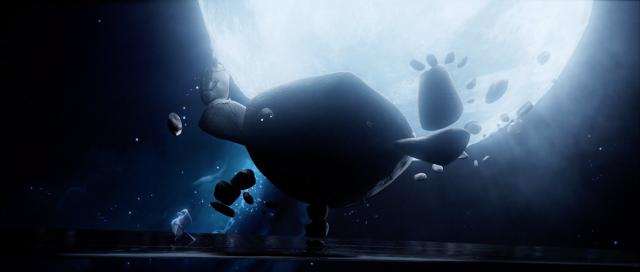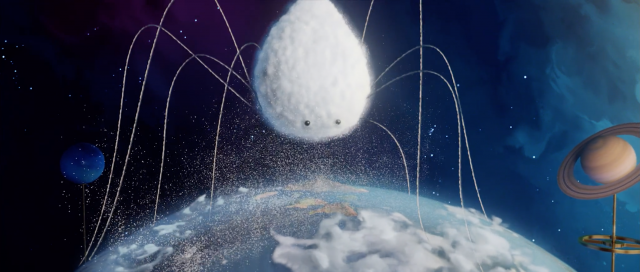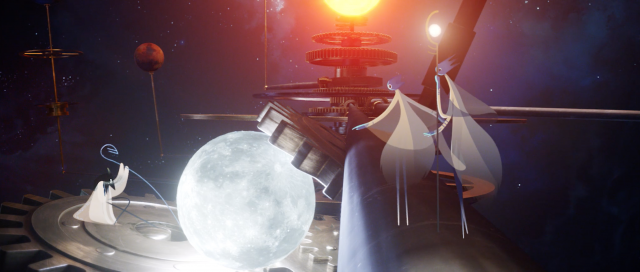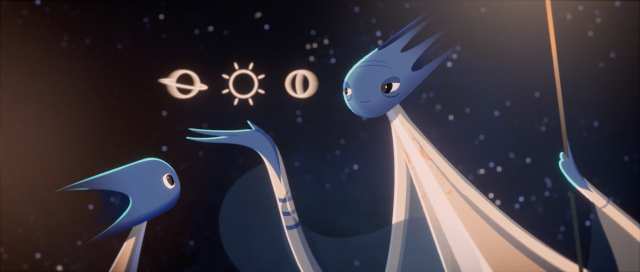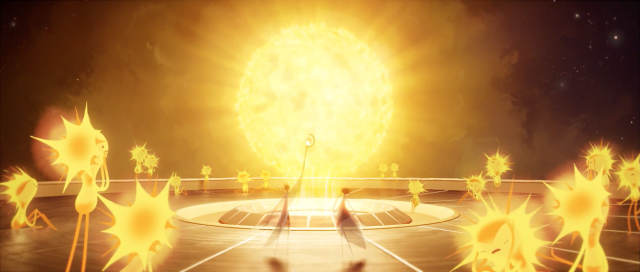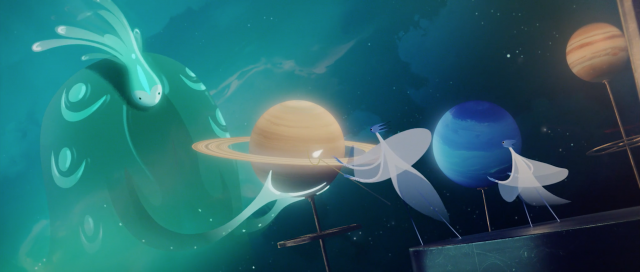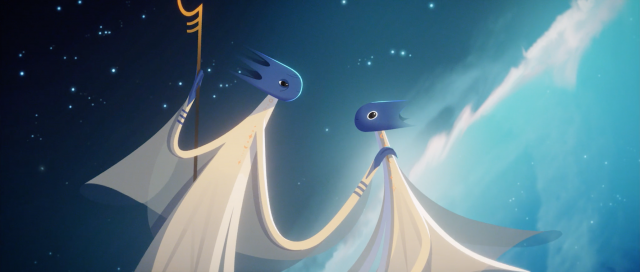 Customer: Eli Lilly
Agency: Area 23
Creative Director SVP: Andy Gerchak
Global Management Director, SVP: Matt Mandia
Lead Radio Producer: Ian Davis Smith
Associate Creative Director: Ronnie Caltabiano
Creative Director VP: Melissa Ulloa
Associative creative director VP: Lucienne Wunderlich
Group Art Supervisor: Troy Anderson
Production: Hornet
Directed by Yves Geleyn
Executive producer: Hana Shimizu
Production manager: Sang-Jin Bae
Development producer: Kristin Labriola
Producer "Dez Stavracos
Editor "Anita Chao
Production assistant: Nico Benenati
Storyboard artist: Jiin Park
Character designers: Chiara Benedetti, Natalie Labarre
CG R&D: Eric Lane
Art Director / Environmental Designs: Hovig Alahaidoyan, Yves Geleyn
Orrey Designer: Carlos Ancalmo
Main animator Natalie Labarre
Animators: Sara Litzenberger, Sami Healy, Hyo Bin Kang, Pengpeng Du, Aran Quinn and Tyler Dibiasio
Cleaning animator: Josh Brennan, Tyler Dibiasio, Hazel Zheng, Seongjin Yoon
Main composer: Eric Lane
VFX Supervisor / Designer: Eric Lane
Modeler: Eric Lane
Texturer: Eric Lane, Rui Zhu, Natalia Perez
Lighting & rendering: Rui Zhu, Natalia Perez
The composers Herculano Fernandes, Eric Concepcion, Manu Gaulot, Jason Tsang, Daniel Rosenberg and Amy Tang
Matte Painter Patrick O & # 39; Keefe, Yves Geleyn
Pre-Viz / Additional lighting: Milford
Animation: Meg Oswalt
Live action
Directed by Daniel Fries
Line producer: Sean Roberts
Cameraman: Adam Sentelli
Audio
Music / Sound Design: David Kamp