Posted on Tuesday, August 11th, 2020 Leave a comment
Bruce the giraffe rocks to Whitesnake in this exaggerated and unmistakable location for Australian commercial radio station Triple M, created by animation / CG / VFX studio Cadre Pictures in Melbourne via local agency Thinkerbell.
Sigi Eimutis, Co-Founder and Senior Producer at Cadre Pictures in Richmond, Australia: "We first studied the various patterns of giraffes and when we got it to look and proportions we were all happy with, we had to do it the next Phase modify anthropomorphic features.
"For example, his mouth had to be changed by moving his teeth forward, as a giraffe's teeth are further back in its head. His dancing style also required minor bone modifications, but interestingly, his swinging neck action is based on what actually happened in the wild recorded footage.
"The digital design of the rooms allowed us to adapt flexibly to the giraffe's action. If we had relied on a live-action set, we would have raised the roof or pushed the walls out one shot at a time. This way, subtle adjustments can be made quickly and interactively.
"The rooms also had to appear inhabited, so all digital assets were art-controlled with exactly the right amount of wear and tear and arranged accordingly. Creating the right amount of chaos has also been considered throughout the art movement.
"Once the main parts were locked in, physics-based particle systems were used to realistically distribute books, vinyl and other smaller items around the room.
"We created and modified the giraffe and room assets throughout production. From a technical perspective, we used our pipeline, which enables a parallel workflow where updated assets are automatically passed over existing recordings.
"The giraffe was sculpted in Z-Brush with the fur made with Ornatrix. Extensive work has been done to control the placement of the fur and paint the giraffe patterns. A muscular system was also simulated and we specially designed the giraffe's rig to accommodate the particular movements that are expected of a singing, dancing giraffe.
"The Redshift rendering was done in-house with our specially developed network render manager, and the individual Open EXR render passes were also managed by our bespoke software.
"The final compositing was done in Flame, with the pre-compositing being put together with Fusion. Other software used was 3dsMax, MARI, Photoshop, Premiere Pro, and Resolve. "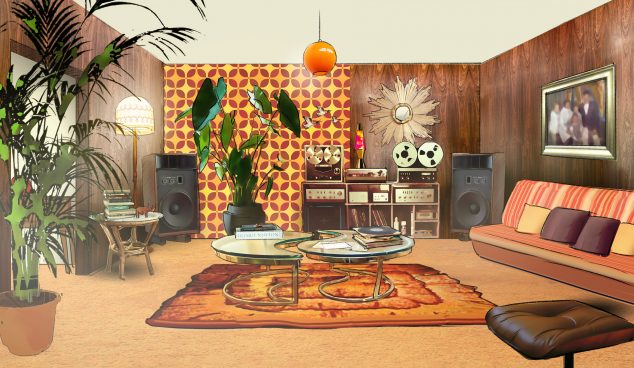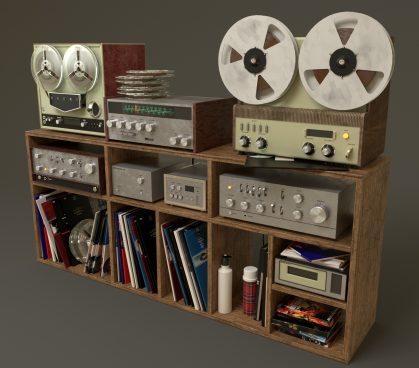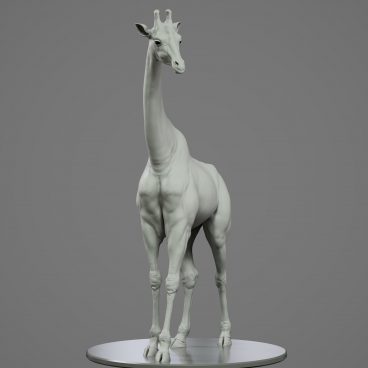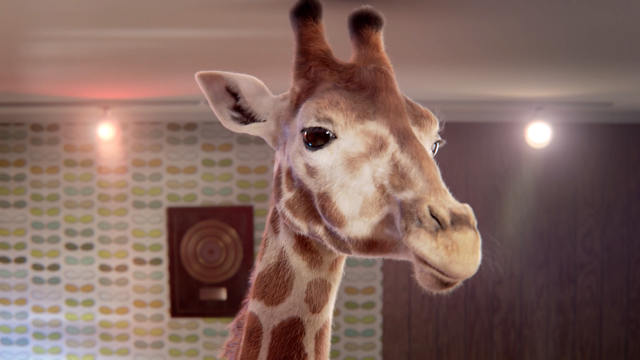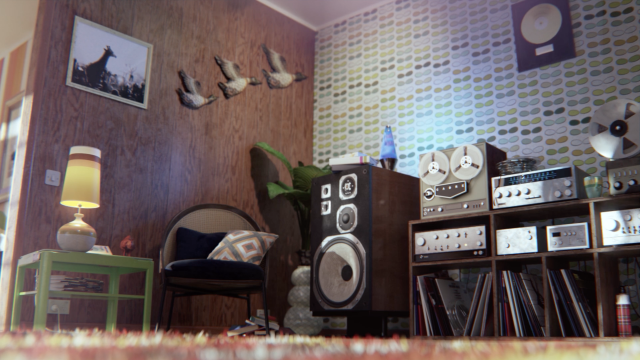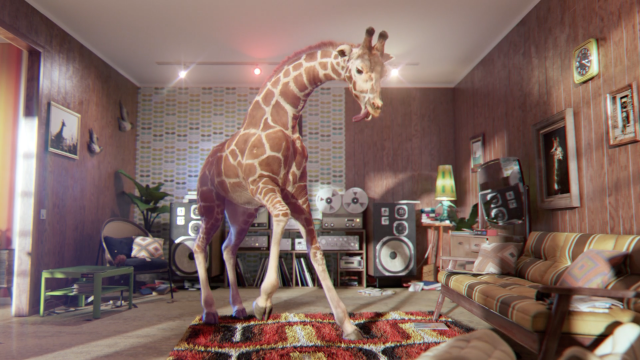 Client: SCA
Chief Marketing and Communications Officer: Nikki Clarkson
Triple M Network Leader: Mike Fitzpatrick
Senior National Marketing Manager: Krista-Lee Pope
Marketing Manager Triple M: ​​Daniel "Digs" Schmutter
Senior Media Manager: Jessica Simpson
Senior National Marketing Manager – Production: Erin Donati
Agency: Thinkerbell
Chief Creative Hobbyist: Jim Ingram
Thinker: Belle Thompson
Chief thinker: Adam Ferrier
Managing partner: Margie Reid
Crafts: Elsa Caruso, Tom Vizard
Production manager: Di Nash
Production: Cadre Pictures
Creative Director: Pat Da Cunha
Technical Director: Ben Bryan
Light Lead & Fur FX: Alan Do.
Head of Modeling: Eoin Cannon
Animation director: Brian Doecke
Lighting: Kevin Russell, Duncan MacDonald, Nathan Juno
Physical Effects: Steven Cheah
Concepts: Rhys Griffiths
Flame: Chris Betteridge
Producer: Sigi Eimutis
Music: Whitesnake
Sound: risky sound