Posted on Thursday, November 19, 2020 Leave a comment
Toronto animation studio, Blame Your Brother, immerses itself deeply in the flood of vacation spots in this two-minute charmer for Colgate via Seattle Prodco Anchor Point and Red Fuse Communications with a soft touch and a welcome message.
Anchor Point EP Mike Holm: "The project started with a beautiful script from Colgate and our agency partners at Red Fuse. The goal was to bring to life an emotional, heartfelt film for Colgate that demonstrated the power of a smile.
"Your Brother creatives Darren and Geoff Donovan blame the design and animation direction with the difficult task of creating dozens of unique characters, scenes and backgrounds.
"They were challenged to create a style that felt both timeless and modern, and combined classic two-dimensional single image animation with atmospheric lighting, cinematic compositions and depth of field that immersed the viewer in the story.
"In pre-production, each character was assigned their own story to create cohesive storytelling, authenticity, and a world that is accessible.
"The script was refined several times during the market tests, which questioned the integrity of the story. However, thanks to the close cooperation between production and agency, we were able to retain the warmth, charm and emotions in every round and iteration.
"This project was important to everyone involved from start to finish."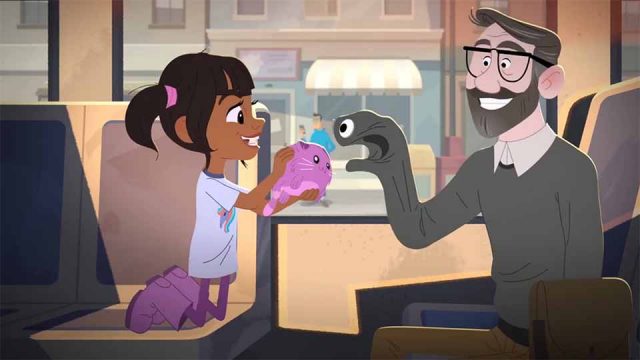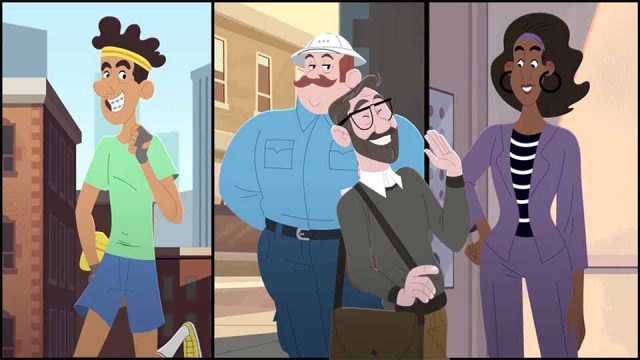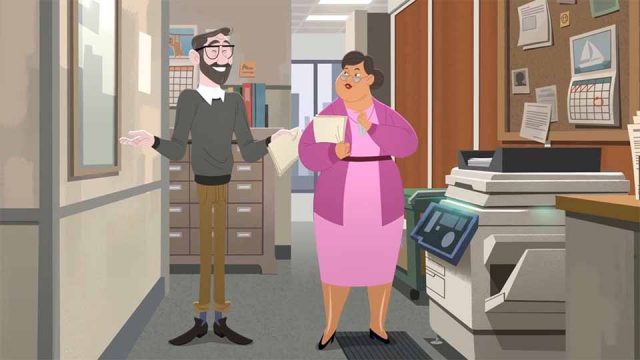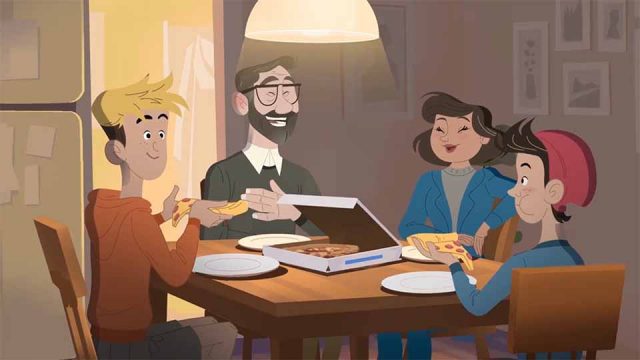 Client: Colgate-Palmolive, Red Fuse Communications
Global CCO: Fred Saldanha, Colgate-Palmolive, Red Fuse Communications
Executive Creative Director: Sean Burns, Colgate-Palmolive, Red Fuse Communications
Creative Director: Brandon McCoy, Colgate-Palmolive, Red Fuse Communications
Associate Creative Director: Jay Machain, Colgate-Palmolive, Red Fuse Communications
Senior Producer: Andrea Rodriguez, Red Fuse Communications
Production: anchor point
Directed by: Accuse your brother
Executive Producer: Mike Holm
Storyboard: Chad Hicks
Editor: Tom Berger
Creative / Art Direction: Blame your brother
Layout design: Rob Bryson
Production Designer: Aaron Hong
Background painters: Aaron Hong, Parker Bryant, Eric Gauthier, Grace Yoo, Michele Assarasakorn, Martin Smith, Tracy Munch, and Geoff Donovan
Character Design: Amanda Martin, Darren Donovan
Rough posing: Amanda Martin, Ruggiero Abbruzzese, Haley Rose and Darren Donovan.
Posing Cleanup: Darren Donovan
Animation Director: Darren Donovan
Rough animation: Gerry Duchemin, Katherine Pryor, Sarah Baril, Alejandro Reyes, Nicole Kozak, Sean Branigan, Darren Donovan
Cleanup animation: Nicole Kozak, Darren Donovan, Brentton Barkman, Michelle Tripp
2DFX animation: Darren Donovan
Visual FX / Compositing: Sheldon Lisoy
Color editing / title: Phil Scarano
Sound Design / Music: Postier Studio Inc.