Posted on Monday, July 20, 2020 · Leave a comment
Producer Bruce Bigg at The Panics in Amsterdam: "Panics director Erwin van den IJssel worked with the Gecko Theater to create the opening titles and credits for the BBC Four dance film" Institute ".
"Van den IJssel took a strong typographic approach and tried to get to the heart of the emotional film with a symphony of complicated lettering. Simple elements that interact in a very complex way and create a fascinating introduction.
"As a designer / director, van den IJssel had the opportunity to bring it back to its roots here. As a rule, he leads live action, motion graphics and mixed media projects and always tries to implement a concept-oriented approach in addition to a strong design aesthetic.
Director / animator Erwin van den IJssel: There is a constant sense of order and disorder throughout the film. a constant push and pull between the people who live in this ambiguous institute.
"To keep the design very minimal, I wanted the animation of the titles to convey the same feeling – a complicated typographic choreography in which simple words and names are deconstructed, dissected and rearranged until they are no longer recognizable.
"Set on Dave Price's score, the letters playfully attract and repel each other, and nothing seems to make sense until it's finally done."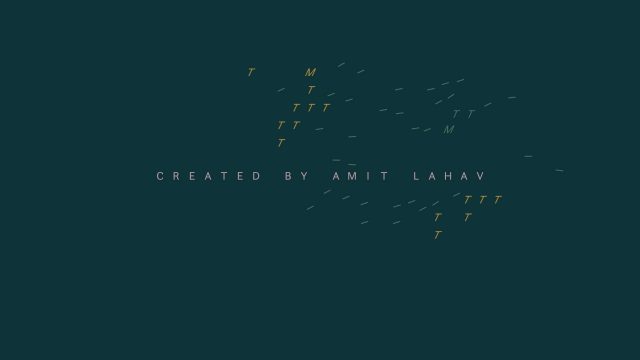 Client: Gecko Theater
Creative director: Amit Lahav
Executive producer: Rosalind Wynn
Production: The Panic
Director / Animator: Erwin van den IJssel
Producer: Bruce Bigg
Music: Dave Price