Glassbox Technologies ships DragonFly 2.0
Monday, October 19, 2020 | Written by Jim Thacker
Glassbox Technologies has released DragonFly 2.0, the latest version of its virtual camera system for Maya, Unity, and Unreal Engine, and has native support for HTC's Vive Tracker.
In addition, users can now control the virtual camera settings directly from the free DragonFly Companion iOS app so that an iPad or iPhone can be used as a viewer.
A hardware-independent virtual camera system
DragonFly was originally released last year and allows directors and DoPs to scout CG sets, test camera angles, and export finished camera movements in the same way as live sets.
Users can set the virtual camera view to match a range of real-world camera properties, including the back of the film, lens type, focal length, and aperture.
DragonFly supports ARKit, Apple's Augmented Reality Framework, and enables the use of an iPad as a virtual camera. In addition, cameras can be controlled via a gamepad or the Vive VR controllers from HTC.
It's also compatible with traditional virtual production systems, including those from OptiTrack and Vicon.
The product was developed with the involvement of studios, including its leading predecessor, The Third Floor.
New in DragonFly 2.0: Support for the Vive Tracker
New features in DragonFly 2.0 include support for the Vive Tracker and standard Vive controllers, giving users a "simplified user interface that automates the instant industry-standard tracker setup".
The functionality is currently only available to Maya and Unreal Engine users.
There are also a number of new features only available for the Unreal Engine Edition, including PIE support for Live Link data streaming and an expanded API for working with UE4's blueprints system.
There is also a new custom tracking input API that allows users of specialized camera tracking solutions and camera rigs such as those from Mo-Sys and Technocrane to override the native tracking inputs.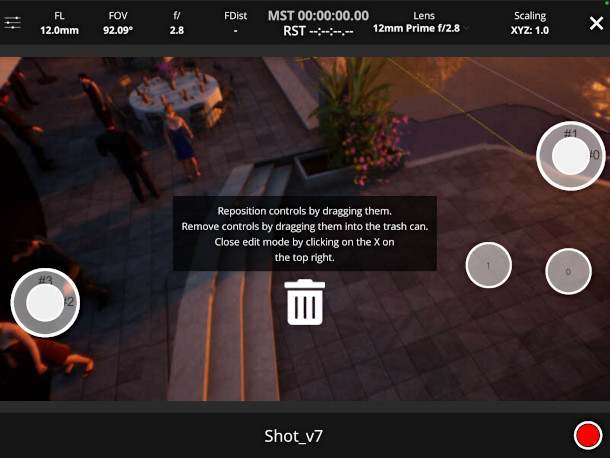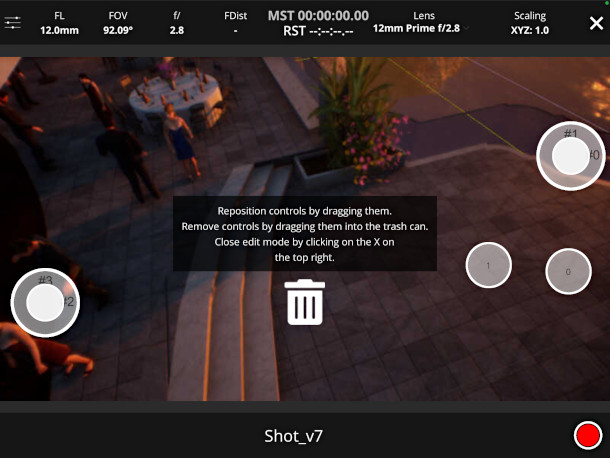 The free DragonFly Companion app allows you to view or control virtual cameras with an iPad
In addition, Glassbox Technologies has updated DragonFly Companion, its free iOS app that allows an iPad or iPhone to be used as a viewer for the virtual camera.
In version 1.0 it was only compatible with ARKit, but the 2.0 update provides support for the Vive Tracker, optical Mocap systems from OptiTrack and "other specialized tracking systems".
Users can now also control the virtual camera directly from the viewer, with HUD widgets for editing lens settings and shot names, including customizing the bottom bar.
Pricing and system requirements
DragonFly 2.0 is compatible with Maya, Unity and Unreal Engine.
Node-Locked Perpetual Liences, which used to cost $ 1,000, are now available upon request. Node-locked license rental rates have now increased to $ 690 / year. Floating licenses cost $ 950 / year.
The DragonFly Companion App is available free of charge for iOS 13.4+. It works with all three editions.
For more information on the new features in DragonFly 2.0, visit the Glassbox Technologies blog
Tags: API, ARKit, Augmented Reality, Blueprint, Camera Tracking, Dragonfly, DragonFly 2.0, DragonFly Companion, Glassbox, Glassbox Technologies, iOS, iPad, iPhone, Live-Link, Maya, Mo-Sys, new functions, OptiTrack, Price, system requirements, Technocrane, UE4, Unreal Engine, virtual camera, virtual cinematography, virtual production, Vive Tracker