Posted on Friday, October 23, 2020 Leave a comment
In this sluggish and cinematic video for the French acid indie pop band Kriill, passion director Félicien Colmet Daâge captures both the boredom and the violence in daily life of disenfranchised Parisian youths.
Félicien Colmet Daâge: "The young minors staged in this video are a reality in the 18th arrondissement of Paris. They come from difficult immigrant backgrounds and are exposed to daily physical violence as well as more devious, state-sanctioned violence.
"The challenge was to explain how aggressive behavior emerged among them by staging these two forms of violence in a very short video format.
"So I focused the narrative on a series of shots, each articulated around a strong symbol. The sequence of scenes in no obvious order gives us an idea of ​​a life that can only be described as chaotic.
"It was a real challenge to tell this story in an urban context. The main difficulty of this project was making this city coherent and alive while limiting the amount of character animation work.
"We had to simplify the story to have a simple narrative and to prefer the cinematographic framework to movement.
"As I wrote it, the sets became as important as the characters. Each scene was thought out through this logic and had to translate the desired emotion. Contemplative tone has proven very effective for mixing still images and moving recordings smoothly.
"I needed a perfect command of scene rendering, and that meant reversing the entire traditional 2D animation pipeline. All recordings were put together before the animation. The lights and grading were finished first, as were the sets and a colored pose with a fixed key.
"As soon as the rendering seemed appropriate, all that was missing was the animation of the animations and the placement of the camera. This unusual process was very comforting and even enabled the animator to know in advance exactly what your shot would look like. "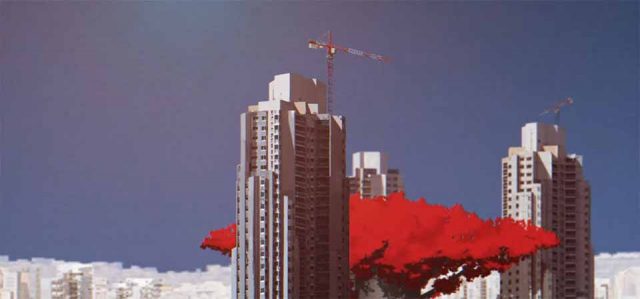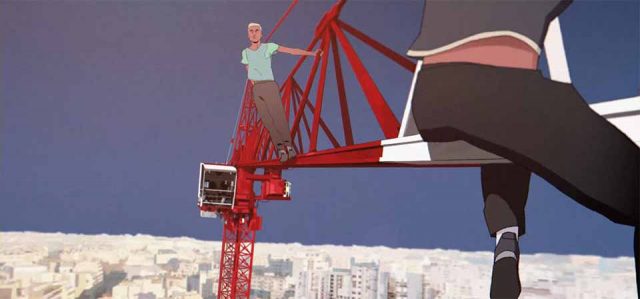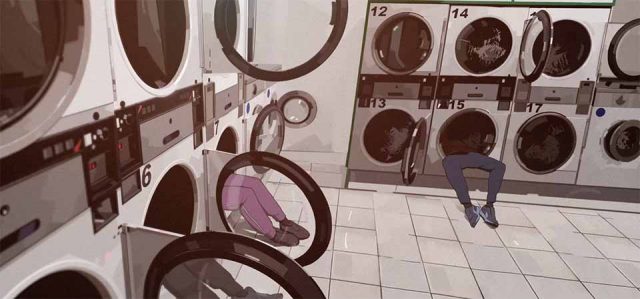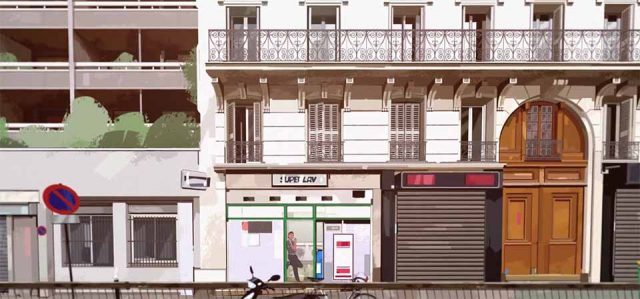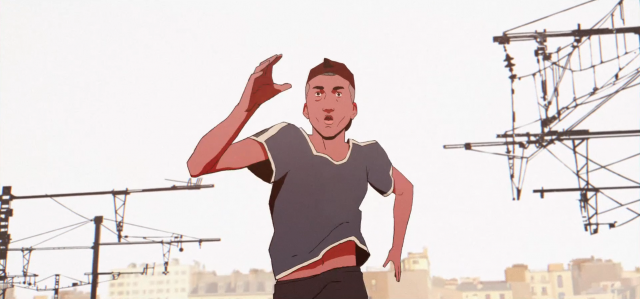 Label: Bellevue Music
Artist: Kriill
Director: Félicien Colmet Daâge
Storyboard / Art Director: Félicien Colmet Daâge
Animator: Camille Chao, Sarah Colmet Daâge, Arthur Sotto and Félicien Colmet Daâge
Compositing: Félicien Colmet Daâge