Posted on Friday, September 11th, 2020 Leave a comment
Based on diffusion MRI images from a brain scan, director Shane Griffin and the Psyop CG crew create an extremely complex and anatomically precise model of the brain and its neural interactions for the Mayo Clinic up to the TBWA / Chiat day.
Shane Griffin: "I wanted to separate this from typical medical visualization as much as possible and bring an element of emotion and hope into it.
"That said, it still had to be anchored in science. Our first task was to find out how the fiber tracts of a human brain can be represented exactly. It's incredible how specific they are and how complex the nerve tracts grow."
"We took data from diffusion tensor imaging scans and imported them into a program called Trackviz, which is designed to render DTI images in three dimensions.
"Danil Krivoruchko, our great Houdini artist, found a way to translate this data from Trackviz to Houdini. From there we had an anatomically accurate brain scan ready to be animated and simulated.
"We had multiple layers of information in the brain that had to be created in order to tell the story, from the microscopic level of neurons to the axons to the outer brain shape that is scattered with synaptic terminals above.
"There is a moment in the middle when we crash from our neuron level to this kind of nebulous galaxy that shows us a huge and complex network of electronic impulses. This was a scene where we took full artistic freedom to communicate the scale and turbulent nature of a brain in an anxious cognitive state.
"Fog is just something that I am generally intrigued by that I wanted to create this subtle metaphor between the great unknown in the cosmos and the great unknown in our minds. What is really interesting is that the entire web of complex neurons that You see at that moment, actually everyone is connected.
"Light played a major role here as a catalyst for the transformation. It pulsed through the brain like a wave of positive energy, relaxing and calming the erratic signals in our worried brain. The light acts as a visual metaphor for responses, showing how contagious they can be as worrying thoughts. "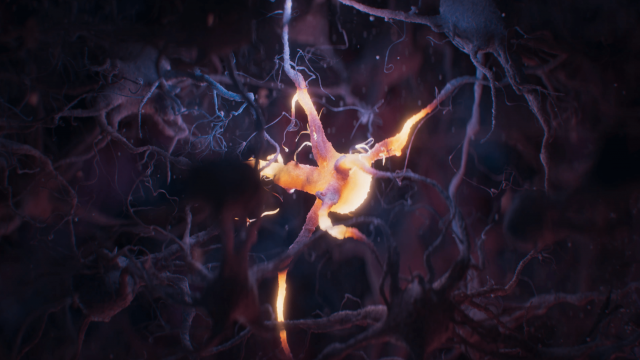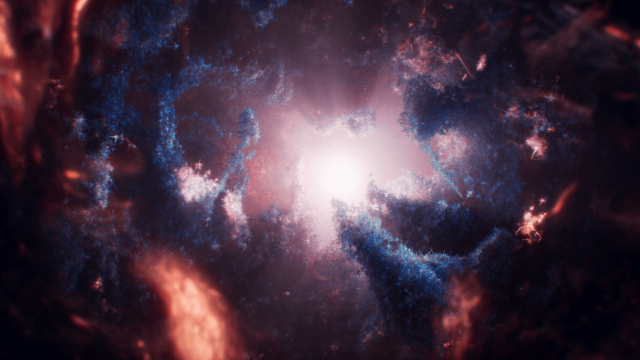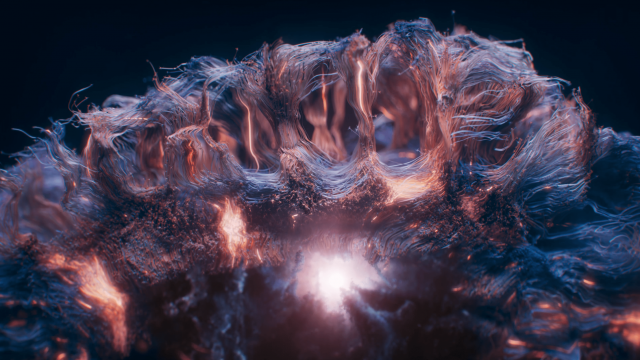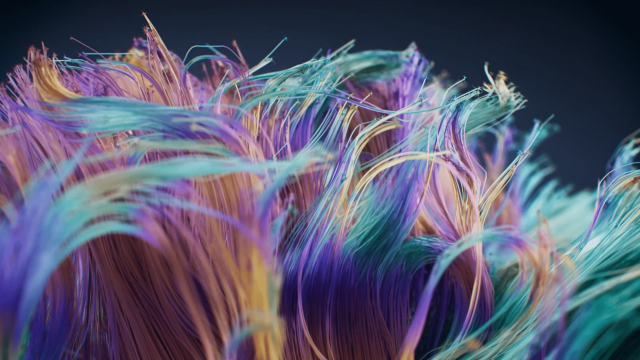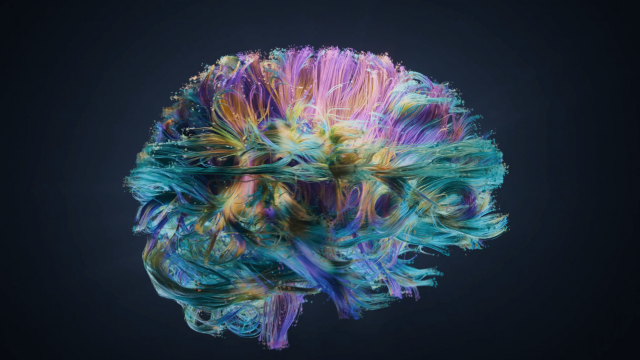 Client: Mayo Clinic
Agency: TBWA / Chiat Day
Production: Psyop
Directed by Shane Griffin
Executive producer: Andrew Linsk
Executive Producer: Angela Foster
CG Lead: Brendan Fitzgerald
Houdini artists: Danil Krivoruchko, Philipp Pavlov, Shane Griffin
Senior Nuke Composer: Carl Mok
Nuke Compositor: Manu Gaulot, Chris Gereg
Editor: Loren Christiansen
Storyboard artist: Trystan Pease
Music: human
Voice Over Talent: Viola Davis