As time passes, the increased use of smartphones has made people easily communicate via call or text, shop online, entertain themselves, transact money, and many more. It has been only possible with the help of mobile applications available on different platforms such as Android, iOS, or both. This articles focuses on the topic of Native vs Cross Platform App Development.
Entrepreneurs who want to accelerate their business and earn a handsome profit out of it are leading to hire top-notch mobile app development companies to get their assistance in creating native or cross-platform apps as per their business requirements. To grab the attention of millions, you must know what kind of application would be better for your business. This single decision will have a huge impact on every aspect of the app development process including research, design, programming, integrated technologies, and ultimately, the launching platform.  
As per Allied Market Research, the global mobile application market is predicted to reach $407.31 billion by the year 2026 at 18.34% CAGR from the year 2019 to 2026. A key aspect of being a part of these statistics lies in choosing between the two platforms – Android and iOS. Let's get to know about both of them.
What is native platform app development?
Native app development is the process of mobile app development that is particularly built either for iOS or Android Systems. These apps can be downloaded from their respective Google Play Store and Apple App Store. Native apps need to be made specifically as they cannot be run on both platforms. If it is created for Android, it cannot be used for iOS.
Native app development involves programming languages, frameworks, and other device-specific features. This type of development involves proper planning, designing, developing, testing, and launching with an aim to achieve better and faster performance. For an impeccable app, you need to hire a Native Platform app development company that ensures the app meets your business requirements.
Some of the most popular native applications include Pokémon Go, Google Maps, and WhatsApp.
What are the benefits of a native app development?
Following are some of the Native app's benefits-
1. Enhanced security:
Mobile application developers incorporate built-in platform-specific security features into native mobile apps to captivate users and best meet their security needs. With secure and user-friendly solutions, they can freely do all the transactions and store their private data and banking details. 
2. Augmented user experience:
Native app development will be an excellent choice if you need to construct a native mobile application with lots of attractive features to provide users with an ultimate experience. In order to meet user needs and give them a smoother experience, it enables the creation of advanced, appealing, and efficient mobile applications that have natural navigation and flow.
3. Better performance:
Superior performance is one of the major advantages of native components. Integration of fast, receptive, and proficient programming languages and API during native app development makes the solutions perform faster and smoother.
What is cross platform app development?
The development of cross-platform applications is known as the process of building an app compatible with different mobile devices and operating systems while using a similar code base. There is code reusability which streamlines the entire development process, which is the main advantage of cross-platform app development.
Designing cross-platform is a time saver because there is only one code base to maintain. Consequently, if you want to reduce the time spent on promotional activities, then cross-platform development is highly recommendable. Cross-platform development tools like Flutter, Appcelerator, and Adobe PhoneGap can be used during the development process by developers. Instagram, Facebook, Walmart, and other popular cross-platform app examples are just a few of the better ones.
What are the benefits of a cross platform app?
The following are the principal advantages of cross-platform development:
1. Resource management:
Comparing cross-platform development to native applications, savings range from 30% to 40%. This is made only possible by utilizing a single codebase and a single experienced mobile app development team to create the app for different OS.
2. Accessibility:
It is easier to access and use cross-platform applications for users as these have consistent and simple layouts and templates. It leads to better social integration and a larger audience base.
3. Faster development cycles:
With the reuse of code and better productivity, there is less time taken in developing a cross-platform app. At present, cross-platform frameworks have also augmented the testing process at the time of development leading to faster app creation.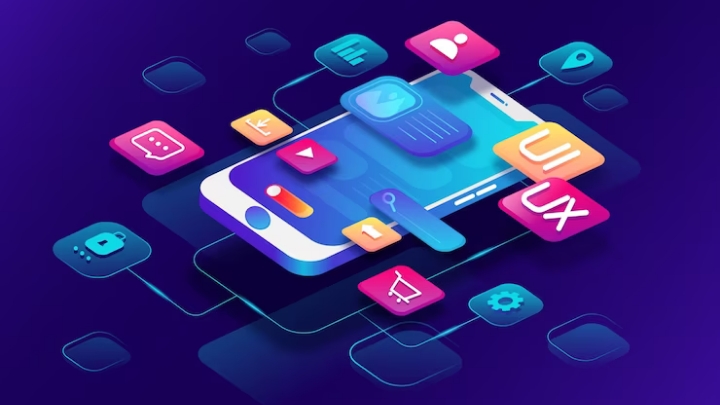 Native vs Cross Platform App Development
You have seen various parameters and guidelines regarding how to create a successful app. Now, we will go in-depth analysis and comparison between both the categories of development process. You should select one as per your business genre and scalability vision.
Cross-platform development can be named as the multi-use platform, the entire process is about developing an application that can run on more than one platform as mentioned at the start of this article. While talking about native mobile application development; it refers to creating applications for a single operating system such as iOS or Android. To make the right choice between native and cross-platform, businesses must consider their requirements, potential user base, overall budget, and vision. Here are some key differences between native and cross-platform apps-
1. Performance:
There is no doubt that native apps perform better in general. They are built just for one platform with limited features; hence they are the best fit if you are looking for a faster-performing app. Whereas cross-platform apps would need extra effort and expertise to make them faster but still can't perform like native apps.
2. User experience:
Apps created using open-source technologies may not always offer a dependable user experience. Cross-platform apps can't leverage native capabilities and deliver a high-quality user experience.
3. Time to market:
The fact that you only need one code base when designing a cross-platform mobile app saves a lot of time. Therefore, this kind of development is preferred if you want to cut down on the time of app deployment. Comparatively, native mobile app development would take a lot of time and be harder to maintain with slow market time.
4. Development cost:
It is more appropriate for individuals on a tight budget to go for cross-platform app development who want their products to be offered on numerous platforms or operating systems. In comparison to native app development, cross-platform app development is roughly 30% less expensive due to reusable code, one development team, etc.
It is time to make a choice between native or cross-platform as soon as you hire a mobile app development company. Whether you want an Android, iOS, or both app, you can hire mobile app developers from India or from the USA that have specific expertise according to your business requirements and grab the attention of millions.
The basic team requirements are-
A project manager
Business analyst
UI/UX designer
Android or iOS or cross-platform developers
Back-end developer
QA engineer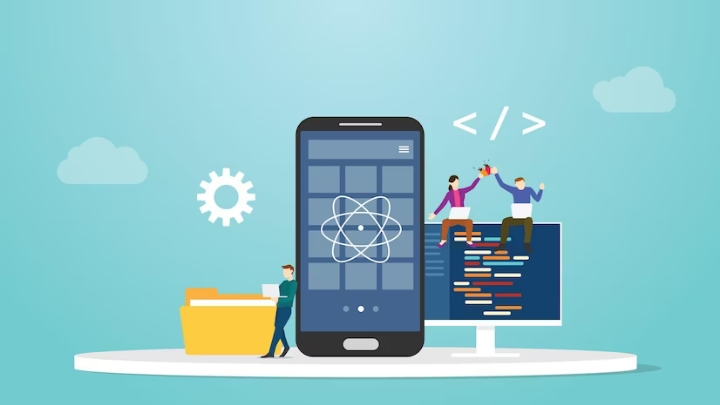 Conclusion
If you had come so far, you clearly understood various technical parameters and how to proceed on the topic of native vs cross platform app development. The overall development costs will also be dependent on all the major differences mentioned above. To develop an efficient solution, you need to hire dedicated mobile app development team from the best mobile app development company. Hence, select wisely!