The age of the source particles is part of the payload. This check box allows you to have the recipient inherit the normalized age of the source.
This doesn't seem to work particularly well with ribbons, however. I'm still checking, maybe there is a better way.
To update
So here is a workaround.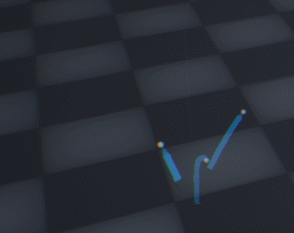 Copy this into a module script
This reads the Normalized Age source particles so we can use them later.
Add the module in the particle update after the particle status, but before any other update scripts (at least before any scripts that should be affected by your source particle).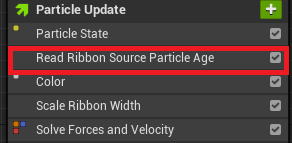 Now you can use a color module and use Particles.SourceParticleAge to animate the alpha of the trail.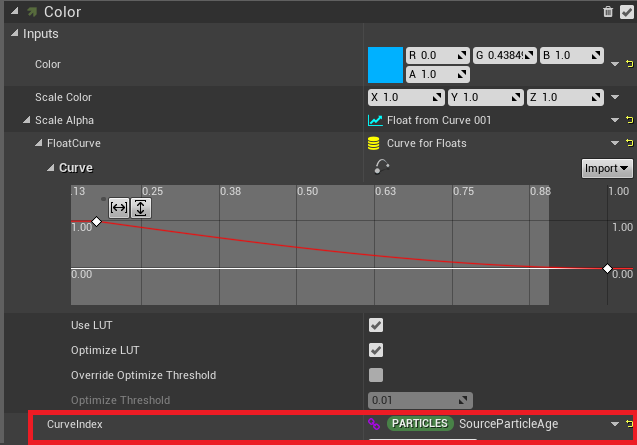 Hopefully this helps!