Posted on Friday, September 4, 2020 Leave a comment
Working closely with Ridley Scott, Studio AKA Director Steve Small is creating a somber but hopeful title sequence for "Raised by Wolves," the new HBO Max series about androids raising human children on a distant planet.
Steve Small, Director of Studio AKA: "Ridley had seen some of our previous work where we had experimented with painting techniques and had sent us some scripts to create some titles.
"When we saw some of his early cuts from live action scenes, it was clear that the show would be different from anything we had seen before. So we wanted to find something else. But if your client has a work that has regularly defined and redefined the genre over decades, it is difficult to do otherwise.
"Aaron Guzikowski's dramatic scripts explore issues where enduring aspects of human culture are constantly colliding with new technology. I thought it would be interesting to reproduce this friction in the pictures and remembered those early photo engravings that used unusual oil and rubber dichromes.
"At the time, they were state of the art. The idea of ​​snapping a print of the real world onto a sensitized plate was such a leap of technical wizardry that it felt like alchemy. However, the process was so practical and intense that today you never know for sure whether it is paintings or photographs.
"I've tried some designs that were a mix of collage and painting and worn them down with brush strokes and layers of processed texture. Ridley liked her and said, "Now let's tell a story."
"He thought about it early on in the meeting, and later we exchanged ideas while we worked out in Studio AKA how we were going to move these images.
"Counterintuitively, we kept the team lean and implemented the look exactly in the original stills. The designs in this case were not the art of preproduction. You were the last look. And all the glitches and brushstrokes stayed there.
"We used everything we could: animate, After Effects, Houdini, Maya, hand-drawn animation, and an HB pen. That said, every frame that spent time on our screen was hand-painted through several stages in its process.
"Although the results are often labor intensive, they are still mostly paintings. So if you review and add to the scenes, most of the changes can be made by a person with some spontaneity.
"A good example of this is the scene in which the figure hangs in the air between silhouetted buildings. We had the scene finished so that it looked exactly like the style frame. Then Ridley emailed, "Let's be brave. How about a death ray?"
After studying lasers for a night, I sat down the next morning and painted the necromancer's death ray picture by picture in one day.
"Working with Ridley on these titles provided a rare glimpse into his creative process. He draws, storyboards, thinks like a painter, and has a disturbingly good eye. Creating these sequences for Ridley Scott was an artistic thrill. "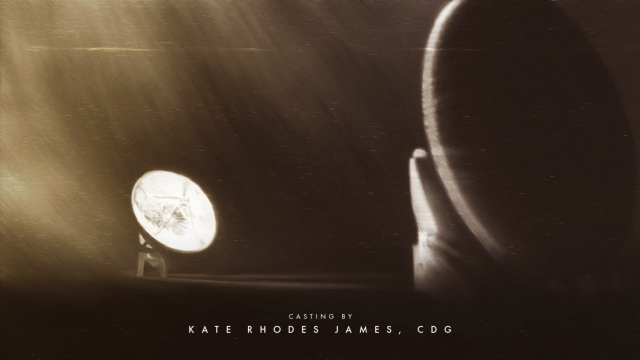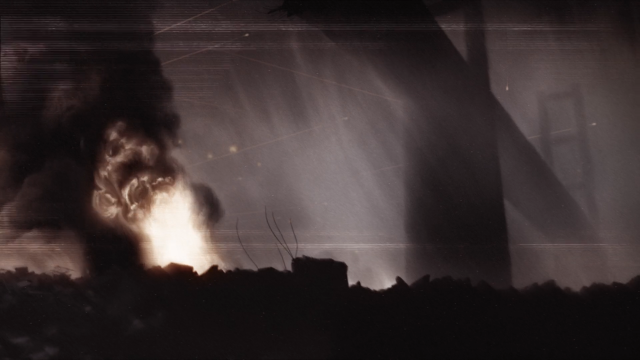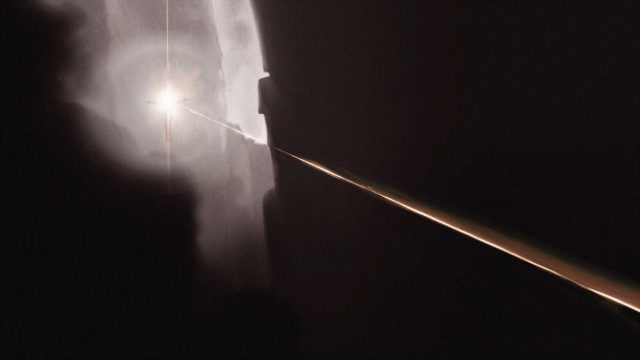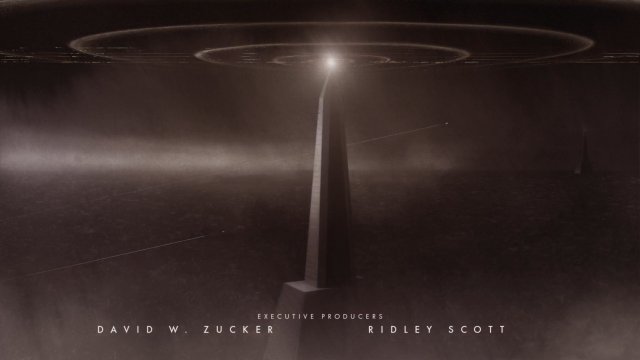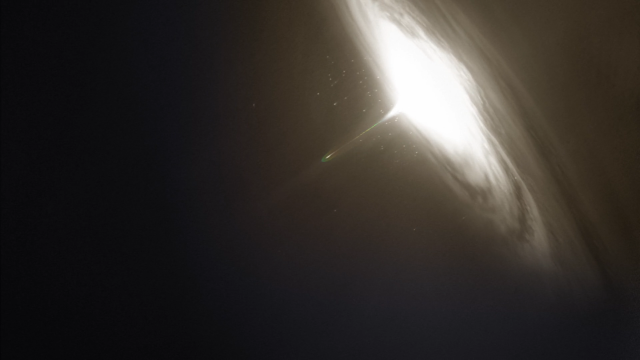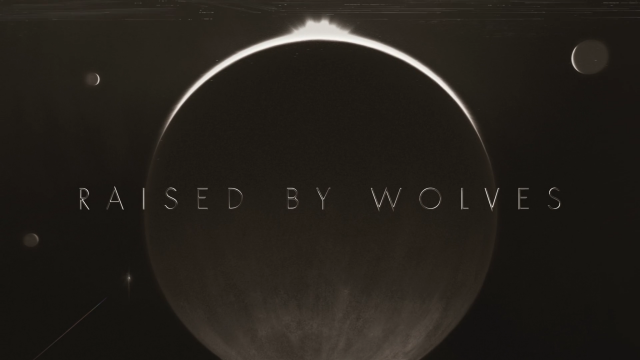 Client: Scott Free Films, HBO max
Producer: Teresa Kelly
Production: Studio AKA
Directed by Steve Small
Producer: Nikki Kefford-White
Animation / Graphics: Marcus Armitage, Kristian Andrews, Martin Oliver
3D FX simulation: Kristian Fjellerup Olesen, Rob Chapman
3D modeling: Raymond Slattery
Putting it together: Marcus Armitage, Kristian Andrews, Will Eager
Editor: Nic Gill
Music: Mariam Wallentin, Ben Frost
Category: Animation, Broadcast Design, CG, Featured, Motion Graphics Tags: Ben Frost, HBO, HBO Max, Mariam Wallentin, Raised From Wolves, Scott Free Films, Steve Small, Studio aka